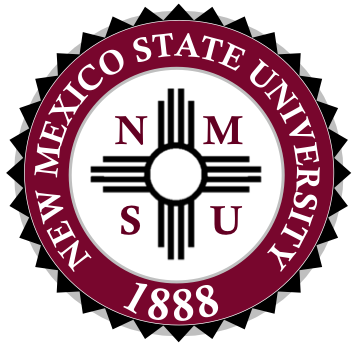 New Mexico State University
The NMSU viticulture program integrates grower suggested and supported applied research to inform and empower extension and outreach efforts in close cooperation with the state's winegrower/marketing association (New Mexico Wine). Research aims to capitalize on the fact that grapevines thrive in New Mexico's warm and arid climate. We use time tested soil and climate analyses and new sensor technology as well to evaluate plantings statewide to determine varieties and rootstocks best suited to our mesoclimates. Our research helps growers use irrigation water and other resources efficiently to optimize grape yield and quality and maximize returns. A capstone path of our research is analysis of grapes and wine with HPLC and GC-mass spectrometry to investigate and match New Mexico produced wine with consumer desired flavor and aroma profiles.  
We regularly hold educational seminars and workshops on grape growing and wine production.